Party animals
What happens at the House of Maddie, you may ask? Not fucking much. Other than my unbridled cuteness, along with my shitting, stuffing myself till I puke, taking whopping shits and wiping my ass on the carpet, I blog and play with the computer after Mommy goes to bed. And then, when we know she's fast asleep, we shall tear up the house. Whaddaya think, is 3 a.m. a good time to start the par-tay?
Tonight, Mommy doused our asses with catnip so that we would let her get some rest (ha! fat chance!). Here, I detect some residual 'nip on Kadi -- one last chance to get high:
Finally free to use the computer, here I am, starting my blog for the evening: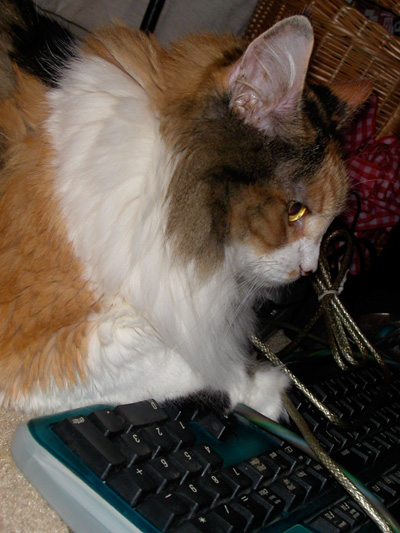 I prefer the G4, but Kadi likes the iMac better:
My time is always spent in the blue chair: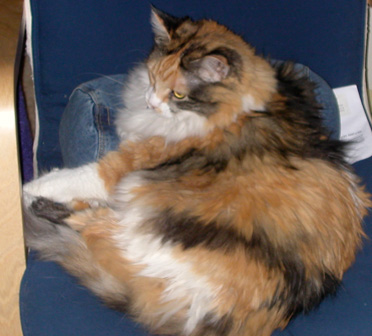 But Kadi prefers the black-and-green one:
Although we try to stay the fuck away from each other, sometimes we conspire on how to get Mommy to feed us treats: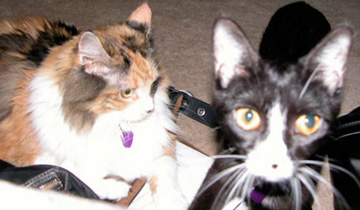 Well, Mommy wanted us to be sleepy, but we're wired and ready for another full night of partying in the litterbox! Where's the kitty porn?!?!