Someone asked on dah Twittah what the first thing is we will all do when we get sprung from self-confinement.
Financially, nothing has changed. What I used to spend at Ross and TJMaxx goes into cat and bird food.
(Birds love cat food. It's exhausting trying to keep 37 of them from it for the dozen kitties who deserve it.)
I still work and I read up on tarot. Play with my crystals. Wear essential oils instead of Chanel. Wear makeup less but I will always match my clothes to my headbands and shoes.
I tweet more, blog more. Not taking topic requests, though. Festivus ended in December.
I don't binge-watch TV shows; I'm barely caught up on 911, This is Us and Grey's Anatomy. I canceled Hulu after Handmaids jumped the shark.
My coven leader just scheduled some Zoom calls. So that will be fun. Now to remember to attend on Saturday.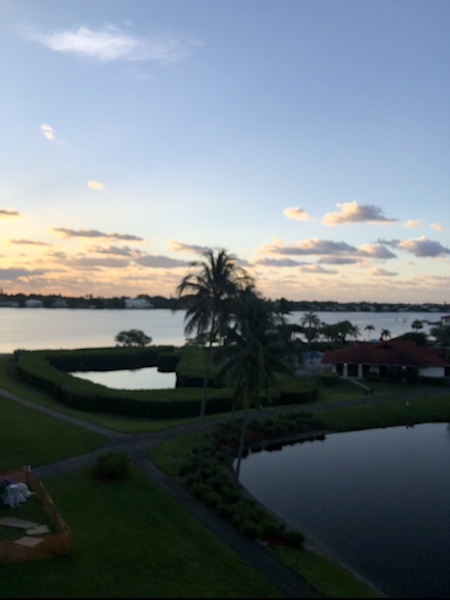 Actually as for returning to a normal that will never again exist, I'd like to move. I'm happy here so it's not a rush. I mean, if you're gonna be quarantined, having a view of the Intracoastal Waterway is pretty fucking stellar.
I miss the gym too. And the salad bar at a local place. And lunches and happy hours. And Target. Definitely Target.
I still win quarantine.