It's hard to unplug fully. I turned off Facebook notifications and I make it a point not to look at my phone when I know meeting reminders will pop up. But I did promise someone to help them with a project, which means being attuned to email. I keep waiting for this (late as usual) project to arrive so I can know how many vacation hours to charge for.
Took Mom to Jimbo's Sand Bar in Dania Beach yesterday. I have driven there several times but could never find a parking space. Yesterday Stewie was the only car in the lot. It was glorious.
The Bloody Marys were awful. But the seafood platter (shrimp, scallops and mahi) was very good. I also got the panko-crusted Brie appetizer. Not bad at all. I would definitely go there again. On a weekday.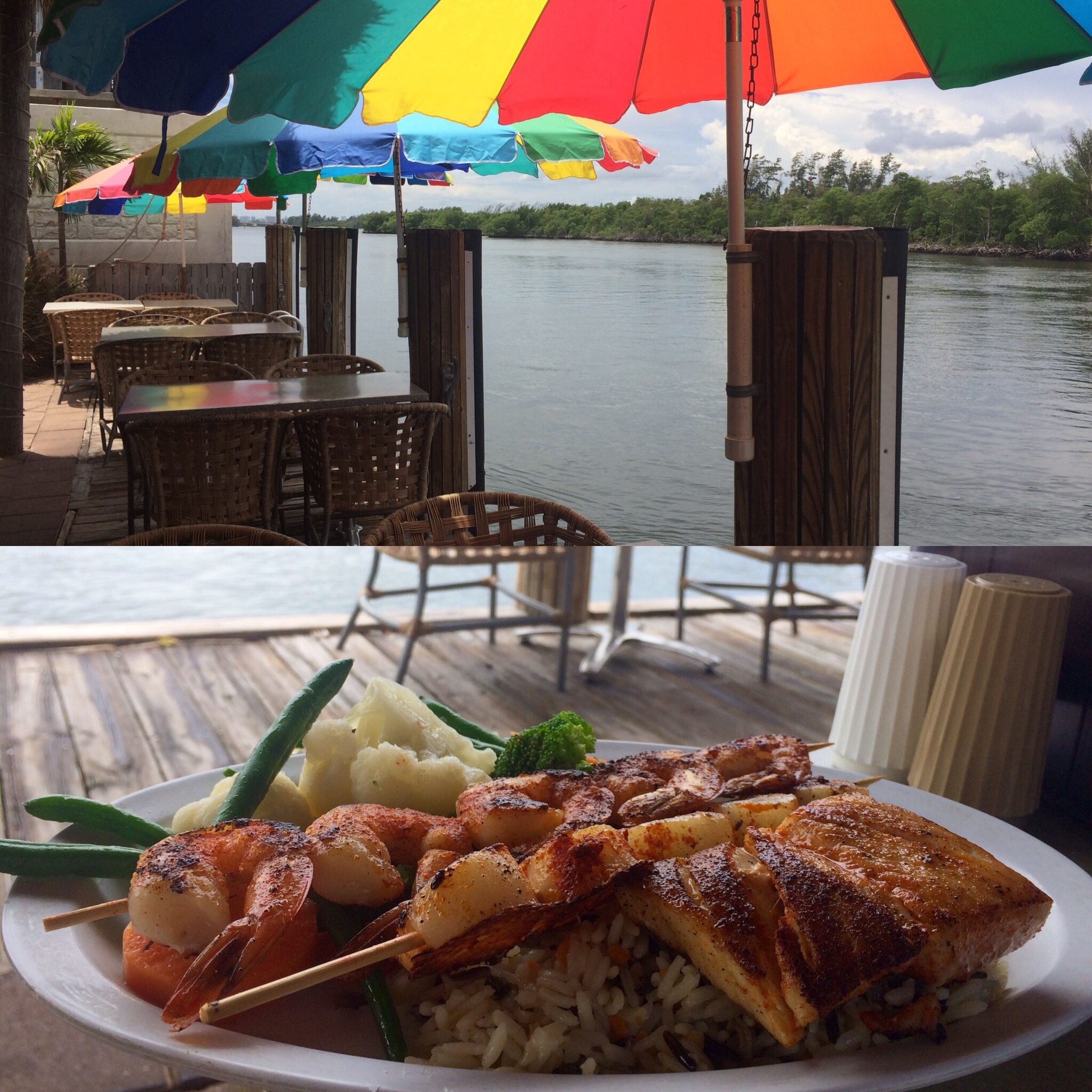 It ended up being a gorgeous day. Sunny and hot. The storm passed over us and drenched the Gulf. Unfortunately it looks set to hook back around and nail us before wiping out the Outer Banks.
Another place I need to see.
There's this panic in me now here on Day 2, that what if I never get another day off again? I mean, I should have driven to Tampa or Daytona or Destin and seen the places I've always wanted to see that I can't just cram into one measly weekend.
I even suggested Savannah to mom and she laughed at me. And reminded me that my car is barely built to beat around Delray Beach. Le sigh.
Here I am finally with time, and I'm hanging out in Fort Lauderdale. WTF, right?
Well it isn't ALL bad …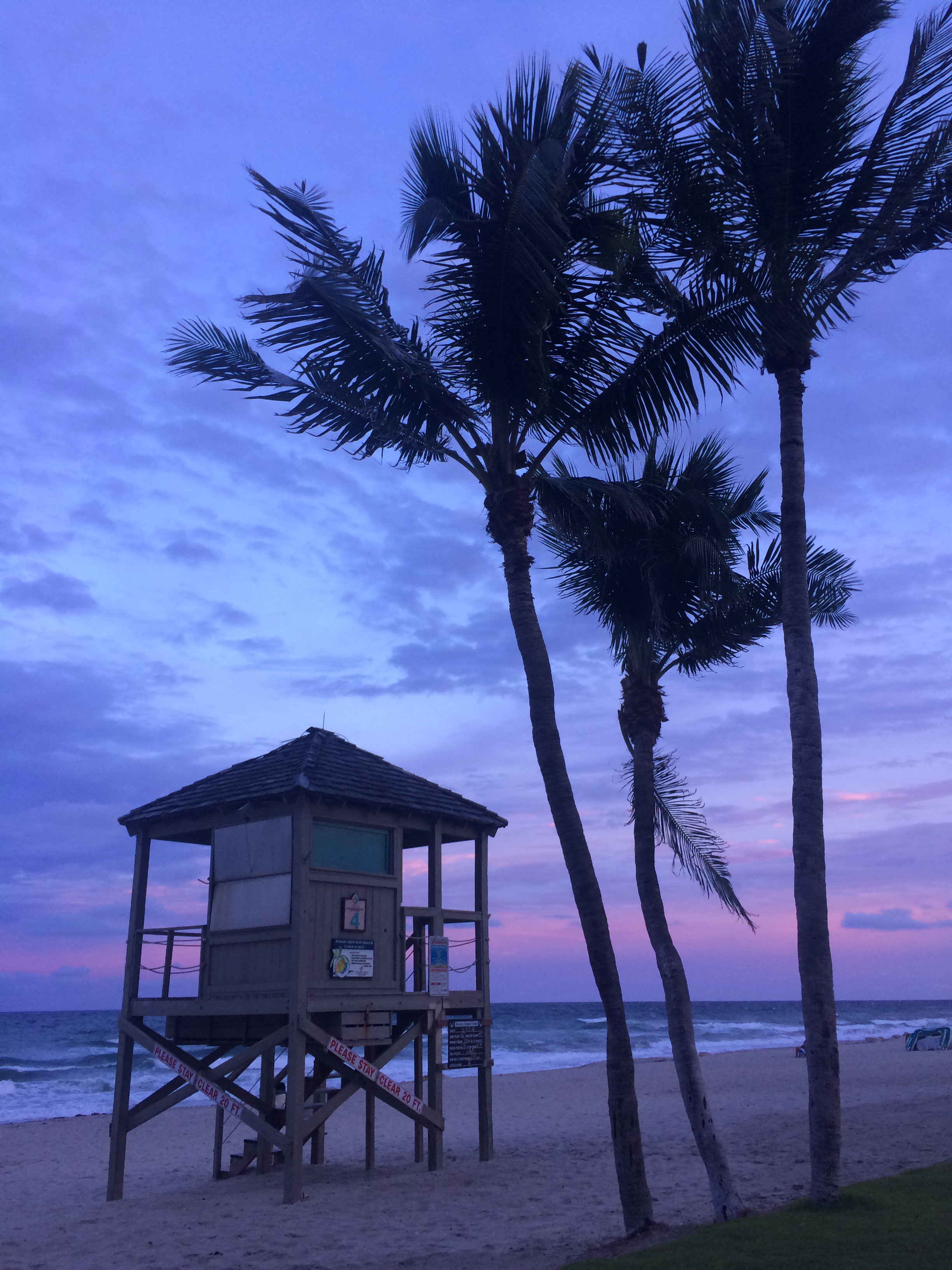 Today I'm thinking Jupiter. Which I have honestly not set foot in since DA and I went our separate ways. Working up there pretty much ruined it for me anyway; he was my last remaining tie.
Speaking of DA, I finally figured out what screwed him up. It was something I always suspected, but I got all the evidence I needed on his birthday earlier this month.
I wish I could tell him I get it now. That I would have understood if he hadn't lied to me about it. That I would have loved his dumb ass anyway.
Today doesn't look so sunny. I have my Coppertone on anyway. My one promise to myself was to get a tan this week. My arms are nice and bronze. But my legs are about six shades lighter and I'd like to remedy that somehow.
I still haven't ruled out a trip to the Keys. Finances say sit your pudgy pork roast butt home, girl. But the absolute terror of not getting another day off is telling me to break the bank and do what my heart is telling me to do.
As for what the rest of me is saying to do, it's sleep. I'm purposely not getting out of bed till after the time of day I normally dread the most.
Speaking of anyway, it's raining and I'm thinking a matinee might be a nice way to spend the day. Yes, I think that's definitely going to happen. If I could just get out of this bed first …