I was just sitting here wishing I could sit on Santa's lap (facing him or not facing him. Whichever) and ask for the panini grill I've been coveting and the "Great Grilled Cheese" book that would accompany it beautifully.
In any case, because it isn't the season of treating myself, I'll shelve that purchase till a quarter after never (besides, when the F am I home to cook?). But I just because I can't cook doesn't mean I don't know how to order great meals. Here's some of the great food I got in Vegas a coupla weeks ago that I remembered to Memorex with my camera phone. Nom nom nom. …
Strip Steak — If you're hungry and you really didn't need that rent money, you HAVE to go to Strip Steak. The side dishes alone are enough to make the trip worthwhile, and we had plenty of bleu cheese scalloped potatoes, lobster mashed potatoes, truffled mac and cheese, and duck-fat fries.
Oh, where was I? Yeah. The photo is of my delicious appetizer of lobster grilled cheese and creamy tomato soup. You can see why I want a panini press — I just wish I had lobster to throw between the bread I don't have, either. 😉
The Web site says "Average Check Per Person: $110." Hah! That's apparently for skinny people. Allocate about double that, especially if you want a yummy, yummy steak. And you know you do!
Circo — Veal tenderloin with grilled fennel, accompanied by a glass (or five) of Amarone chianti. Appetizer was lots of raw seafood and dessert was something decadent, if memory serves. But then again, every restaurant tends to forget my dessert, so I've typically learned to stop ordering it. I can take a hint!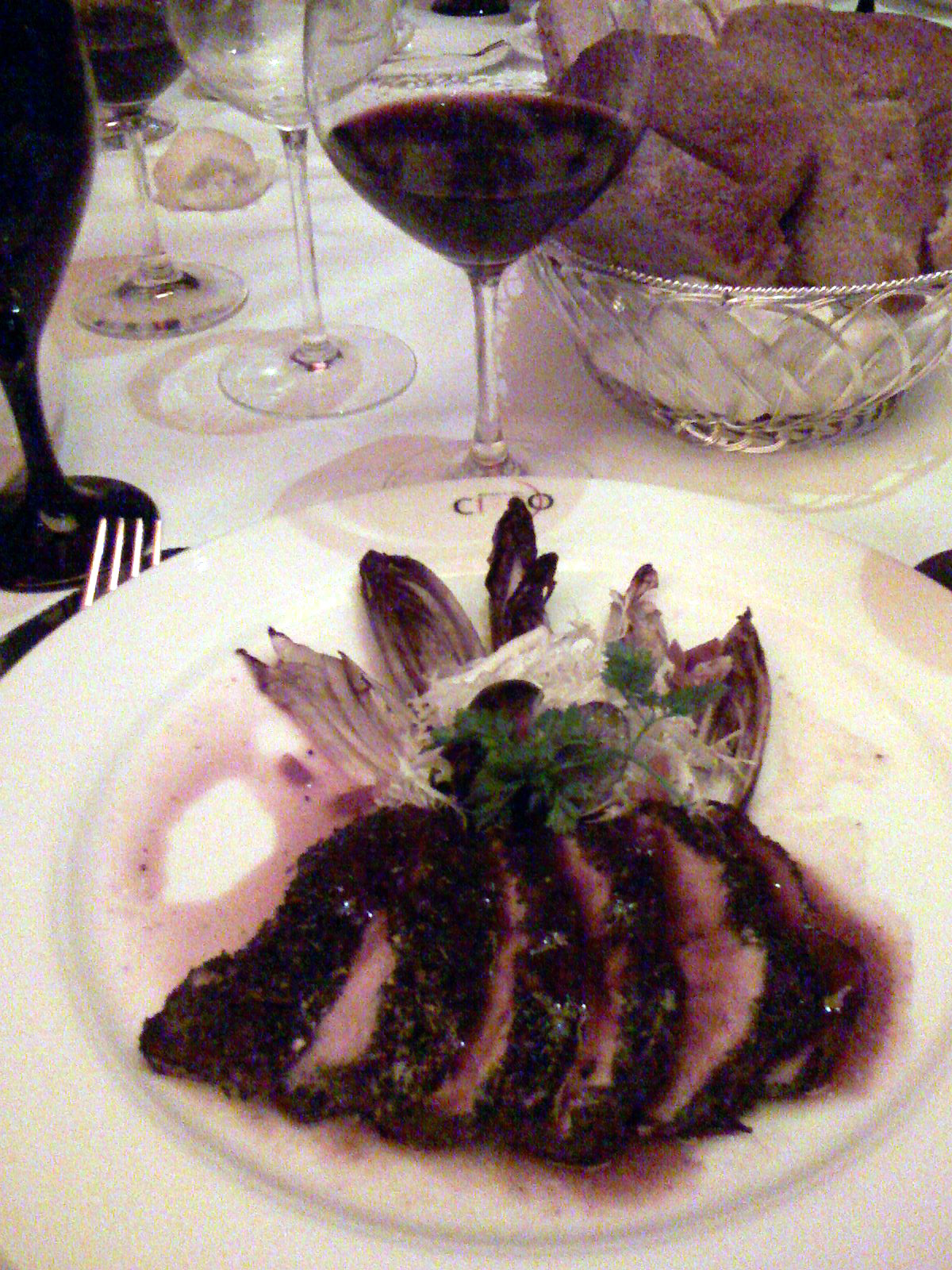 Bobby Flay's Mesa Grill — Lamb porterhouse chops, although the real delight of the meal was the roasted pumpkin soup with the cinnamon crema and pomegranates.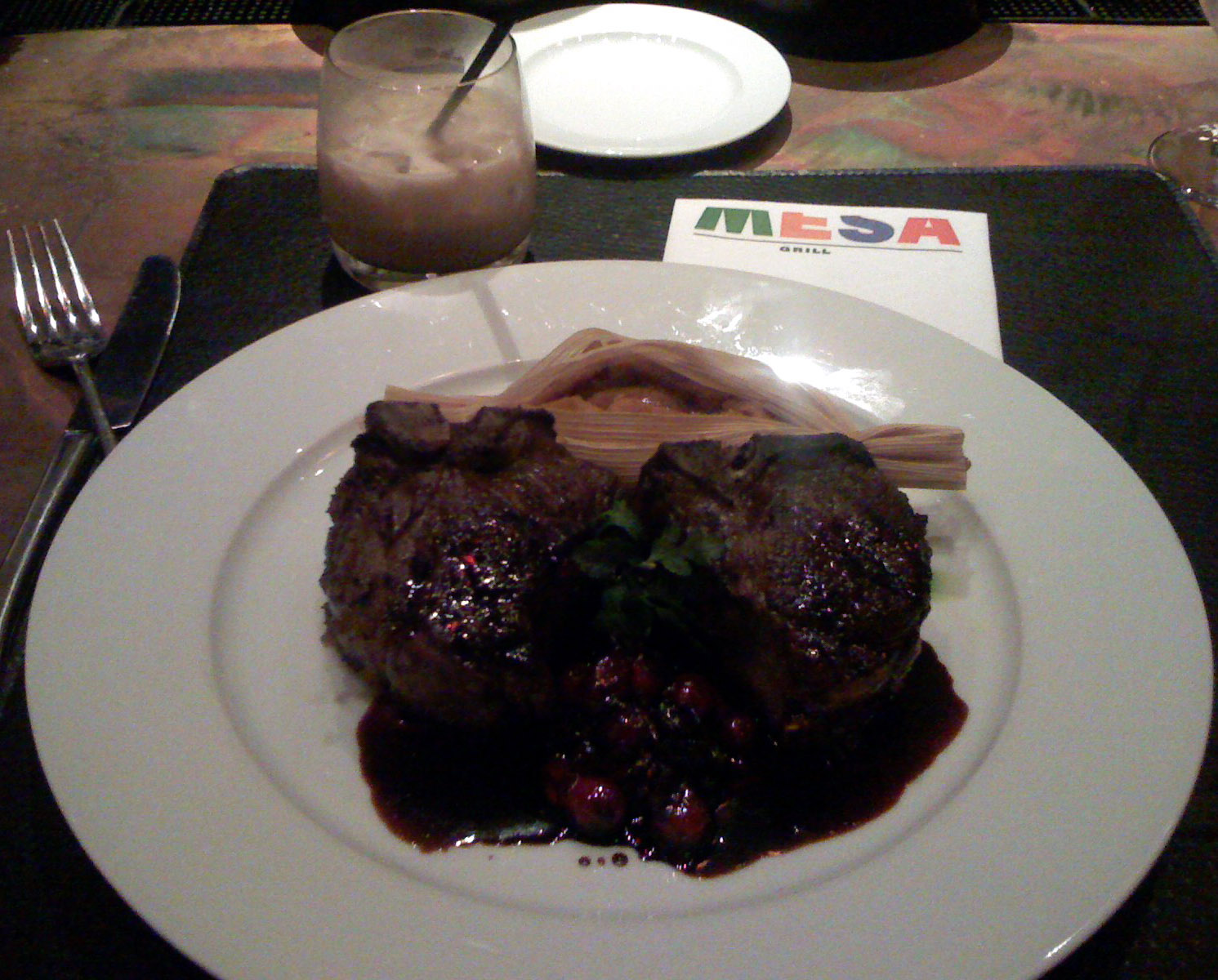 All this sure makes anything I might have for dinner tonight look ghetto and depressing. Oh well — just makes me appreciate the finer things when I can have them!