So tRumpy had the worst week ever. Which, the majority of the country has endured on a loop since the first week of November. So you won't find me playing my teeny-tiny violin anytime soon.
Besides, I gave that shit up in the seventh grade when I mastered "Twinkle Twinkle Little Star." Which, given that we're all singing "Tinkle Tinkle Little Czar; Putin Put You Where You Are," it would be a fitting final song to play on this democratic Titanic on which our representatives of both major parties are valiantly rearranging the chairs.
In any event, here are my blessings that don't include James Comey screwing tRumpy this week almost as bad as he f'ed Hillary …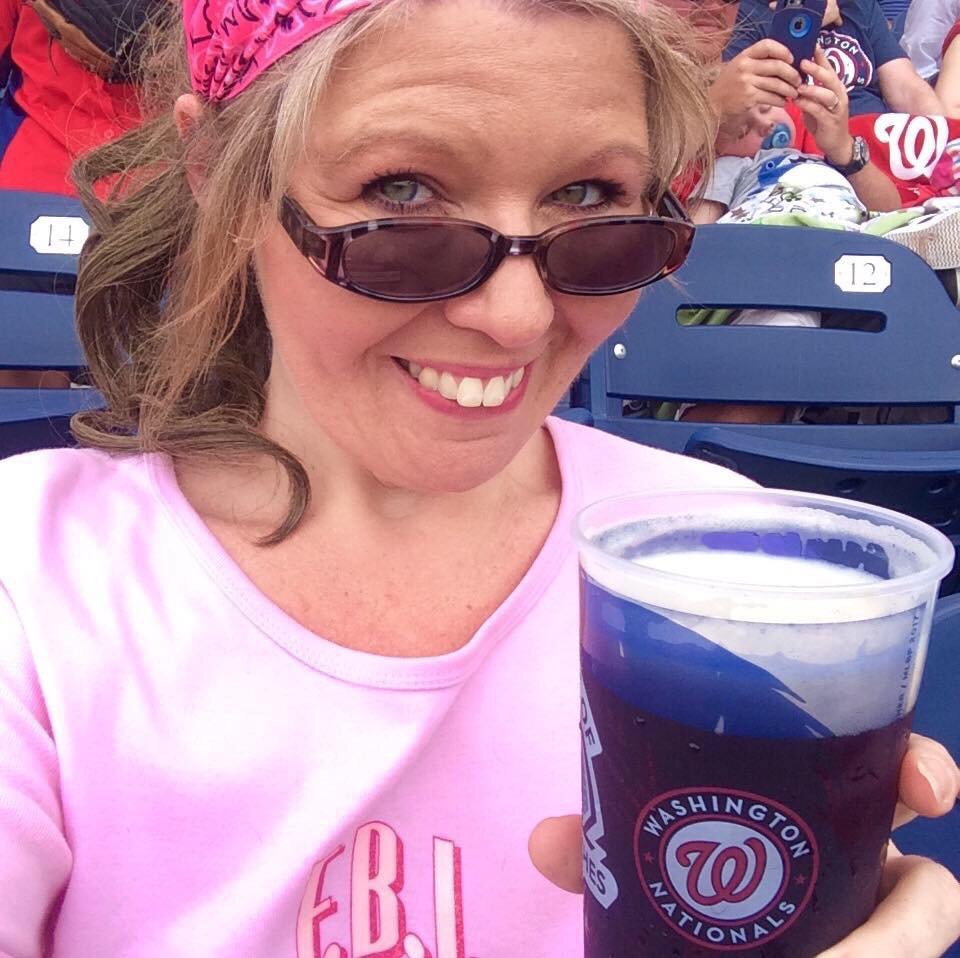 (Got this shirt in D.C. back before Comey's little October surprise.)
1. Had Sunday brunch with a dear friend from the West Coast whom I met when we lived in Alexandria, Va. It's like 13 minutes elapsed between visits, rather than 13 years.
2. Got a great new, old addition to our work team. Super-excited about this one. Grateful beyond belief. Hoping it's a long, prosperous relationship (again).
3. I got a day off! And got to see the Nats on Thursday!

Unfortunately, it was pouring halfway through. So we left early. But still, DAY OFF!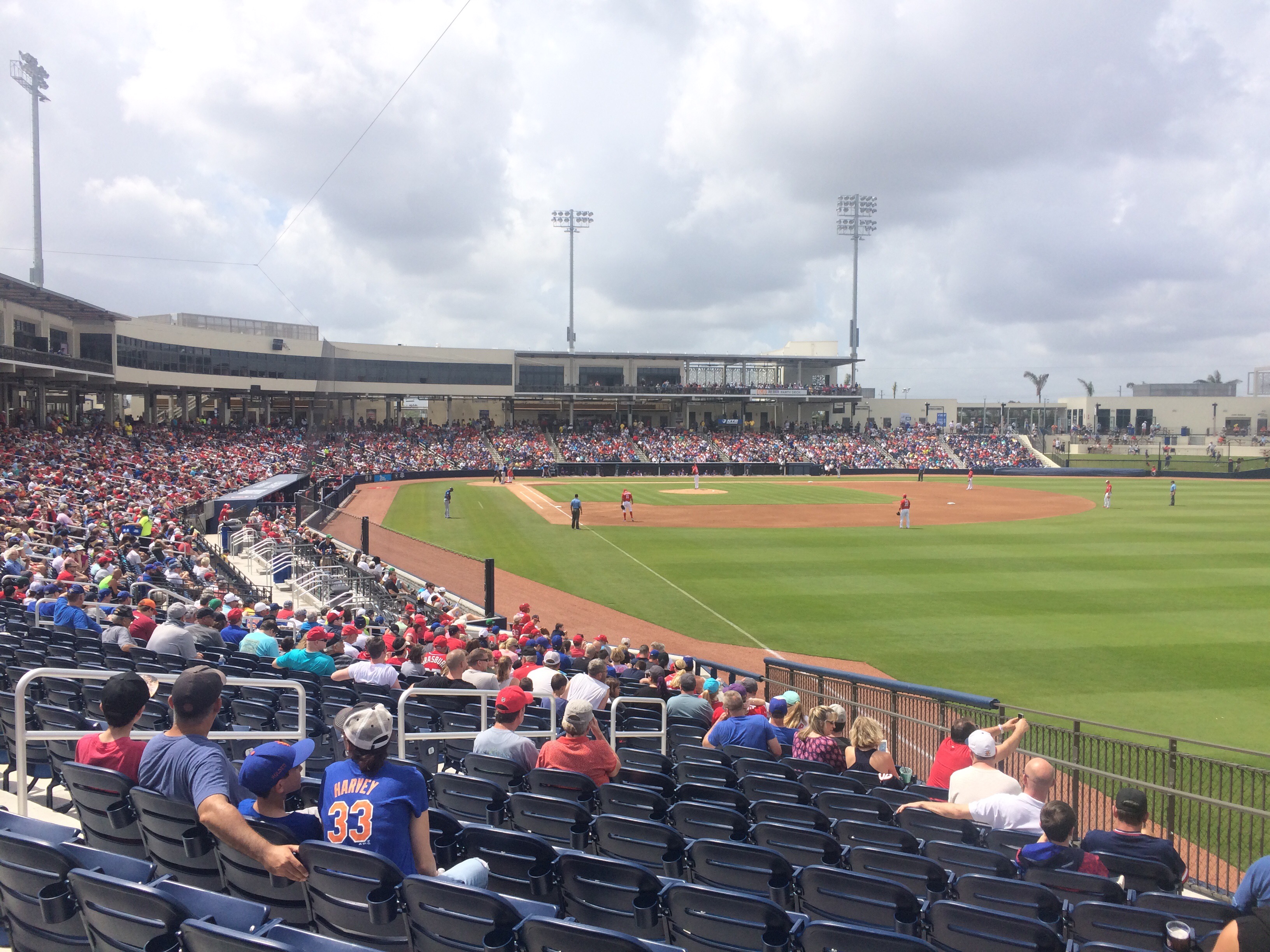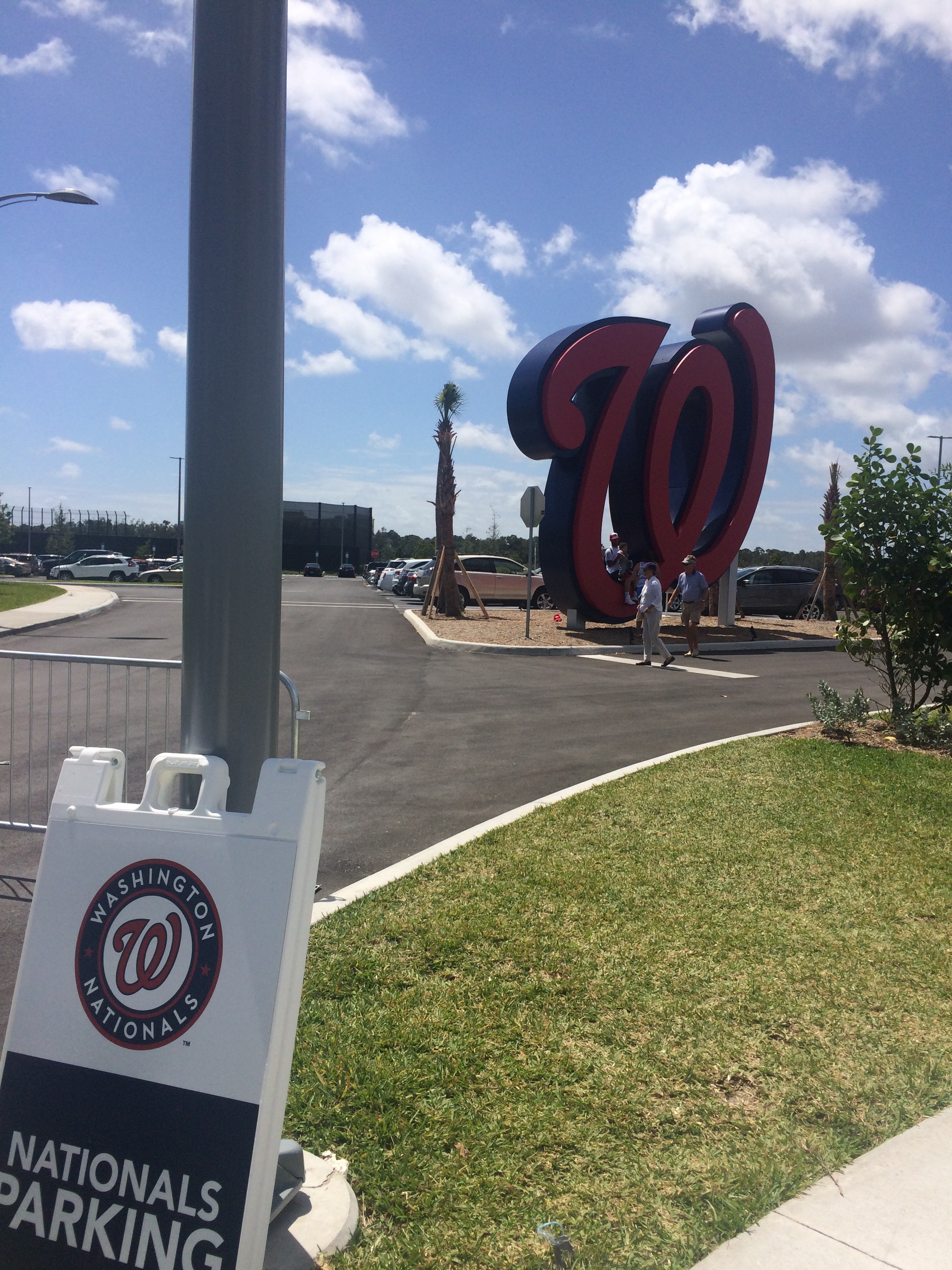 Plus I got a cool shirt that I love.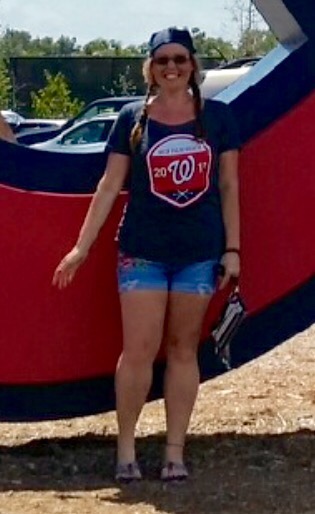 And some pics of Calvin Coolidge, which was my grandfather's name too. It's like he was there with us!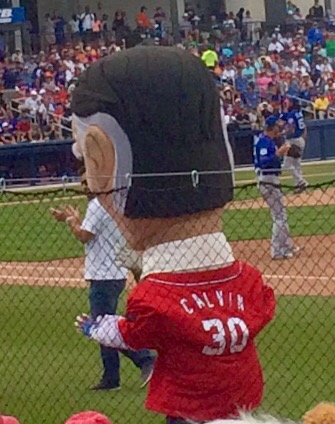 And I got an early-bird dinner at a great restaurant nearby. And it was good, unlike most meals I overpay for. I win Thursday.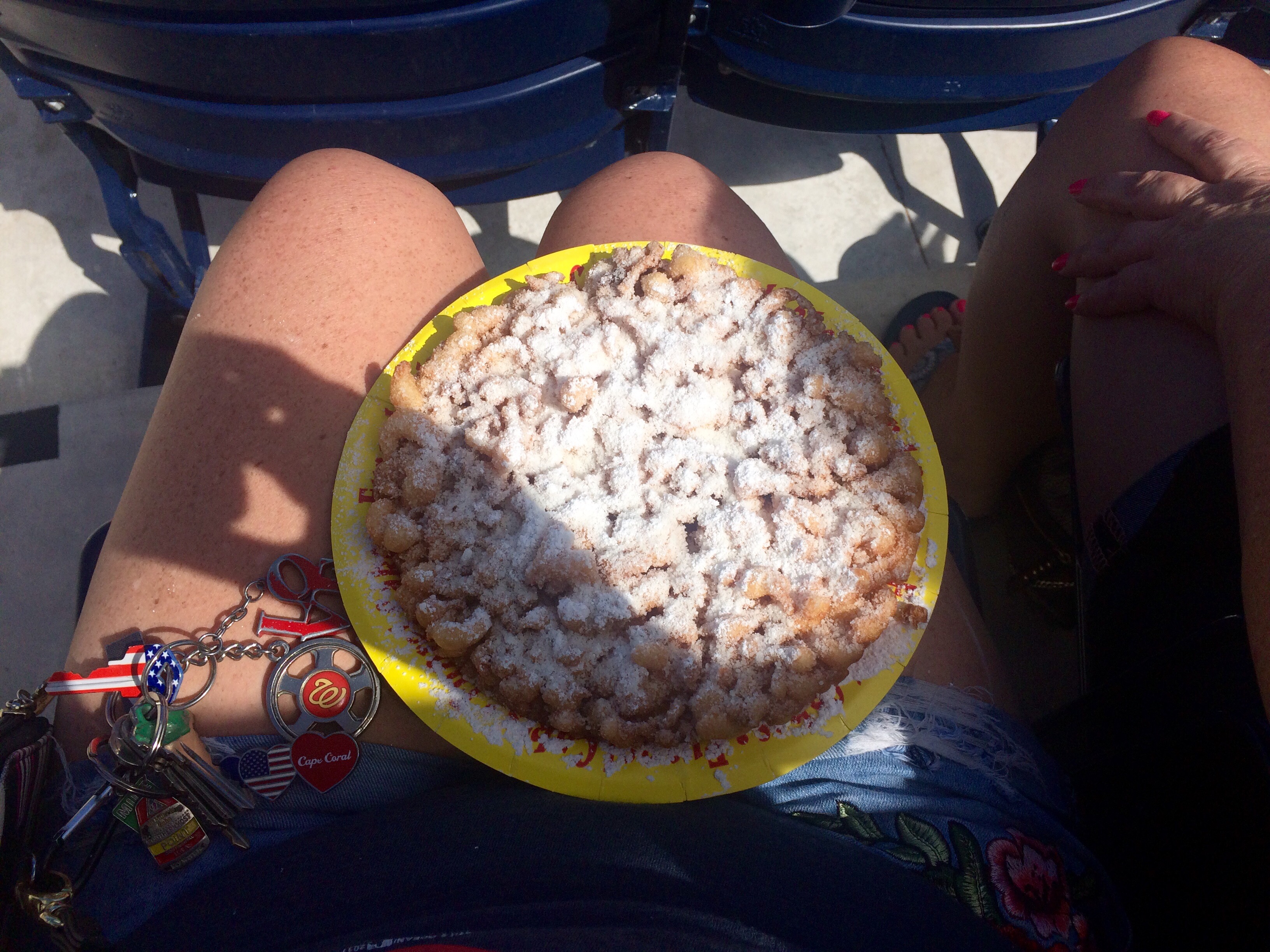 Dude. Funnel cake. And my Nats keychain.
4. I could have had tickets to see the Nats Friday. But great editorial had to prevail. And it did. I ain't mad at that. Would rather shape/publish things I'm proud of than relax. (Not that there was any relaxing to follow it, unfortunately. But, details.)
5. Had Bloody Marys on the beach when a favorite former/current colleague. Well I had all the vodka. But still. Sushi and stimulating seaside conversation is the way to spend a Saturday.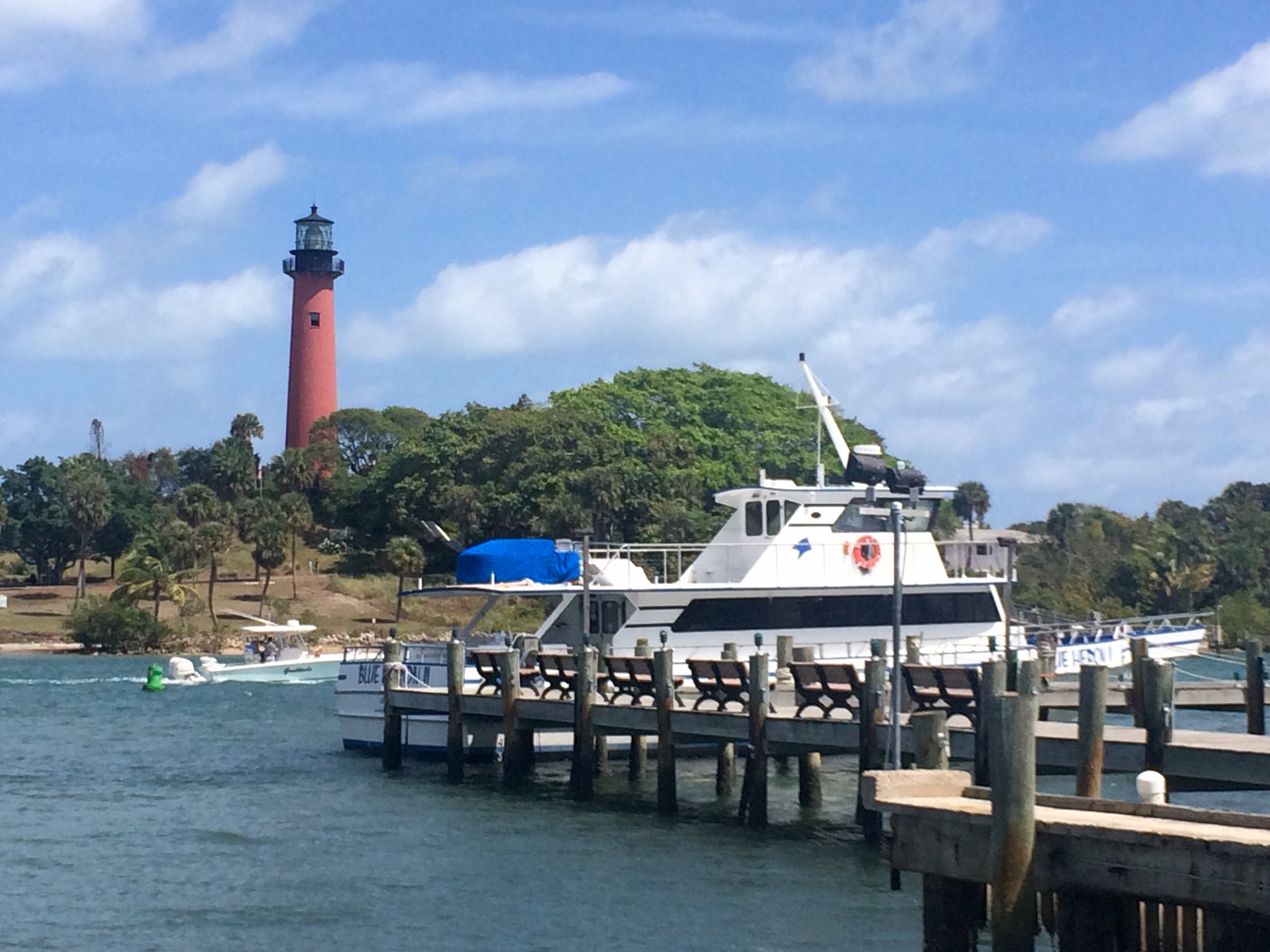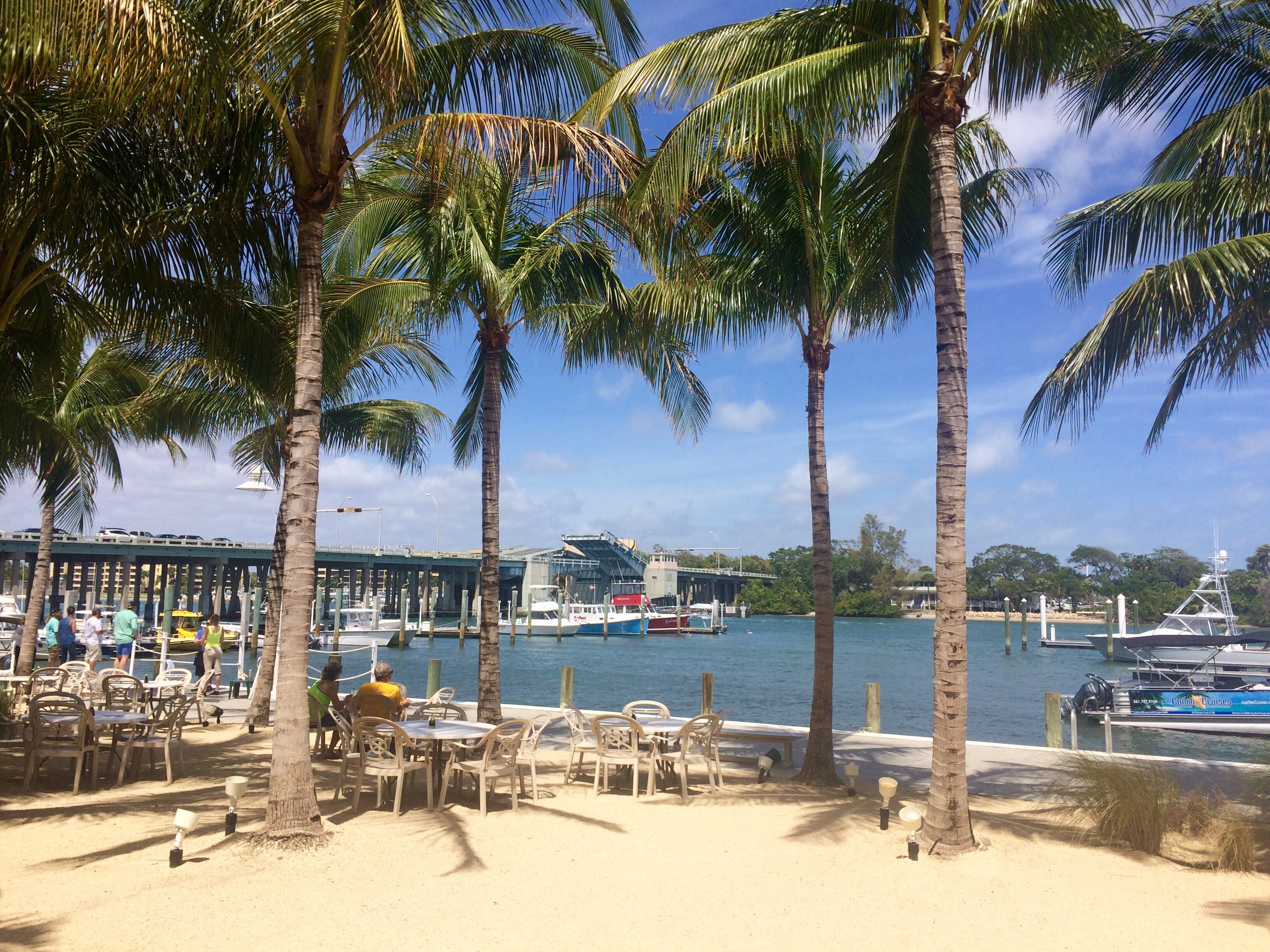 6. I stopped at a store to buy suntan lotion. And ran into a friend who recently had a baby. I was over the moon. Another colleague/friend with her mom and child. I took a couple pics for mom because she'd kick me ass if I didn't. What a good day in my world.
7. I did get back to the ballpark today. Gorgeous, breezy, sunny day.
Got to wear my new shirt.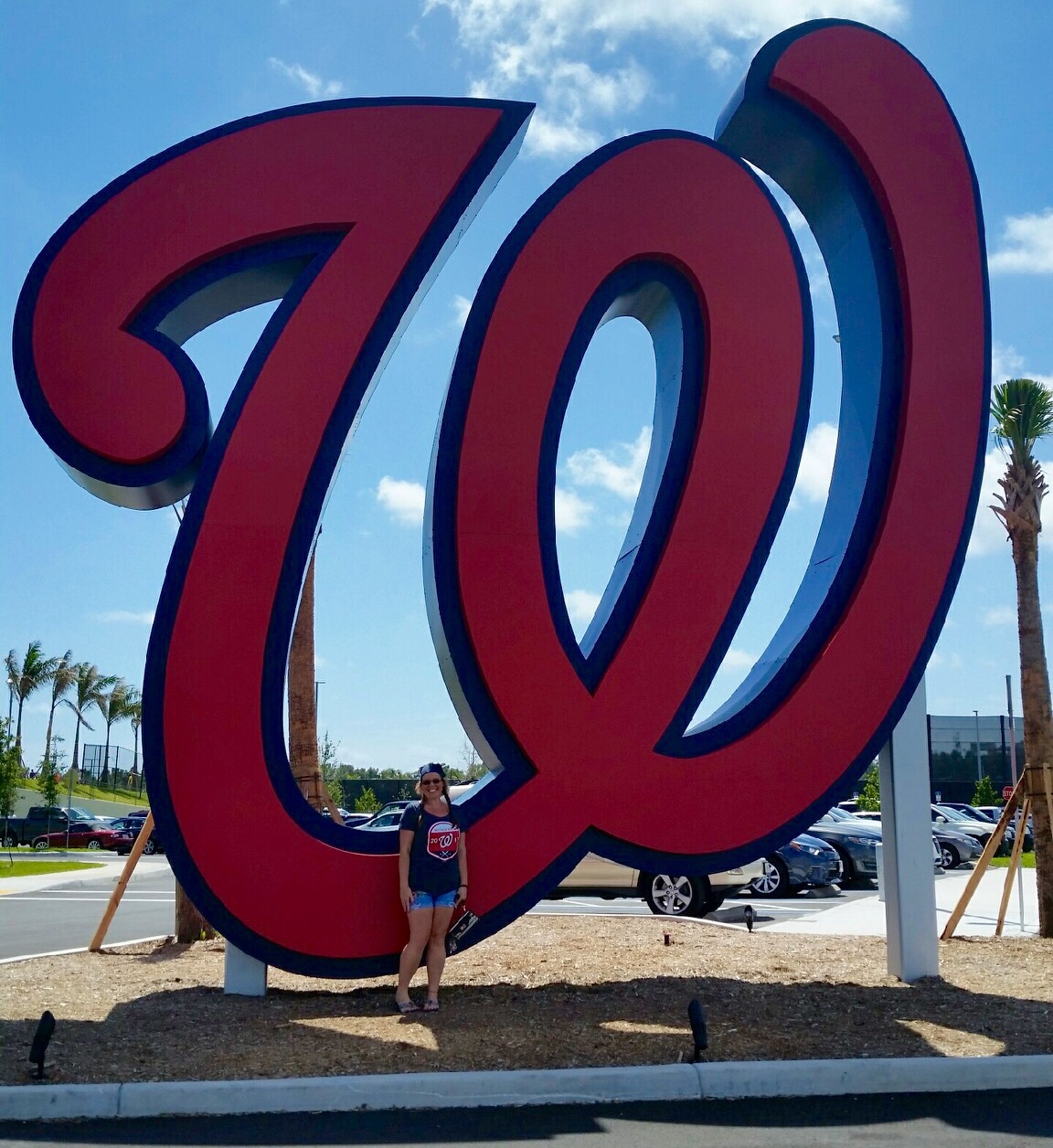 They had a 50%-off spring training merch sale. Which was kind of annoying because all the Nats stuff was sold out and only Houston Astros wear was available.
Although Screech was tossing out tons of shirts …?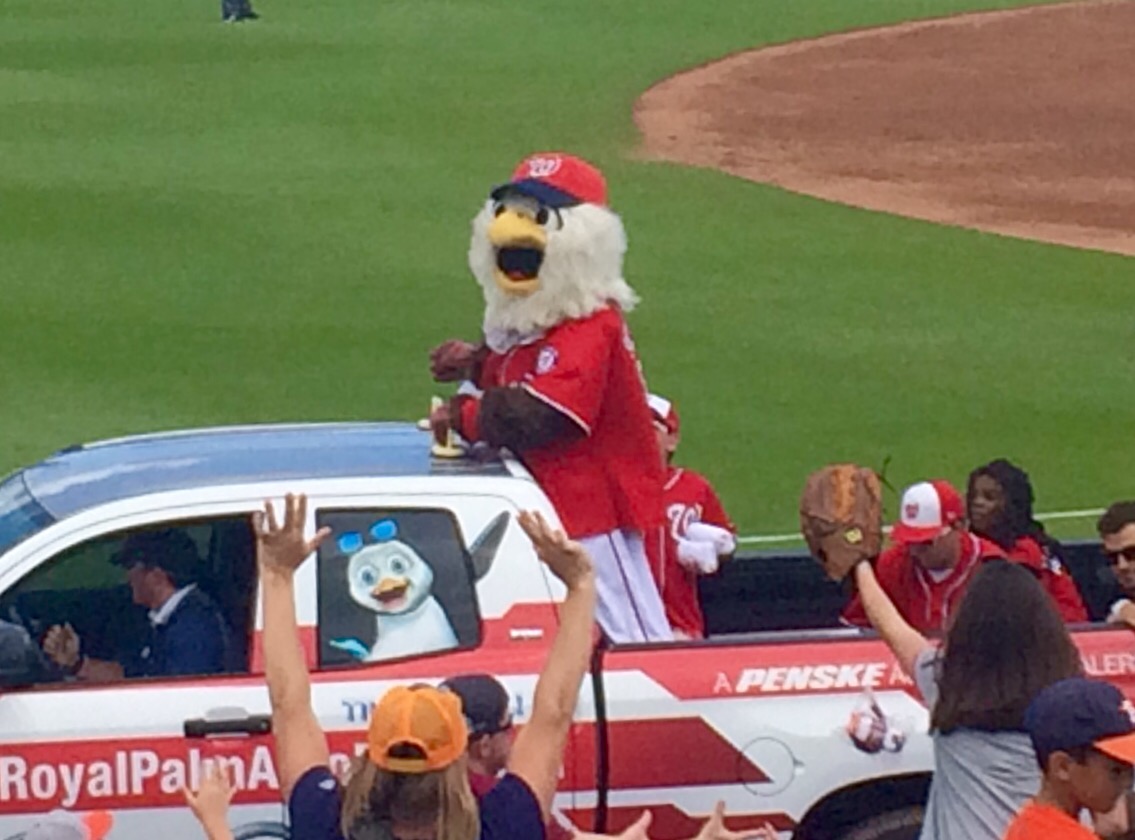 They had some cute and sparkly Astros shirts that I liked, but I'm a Nats girl all the way.

Mom wondered why we never took Grampy to a Pirates game.
I think he was there at all the games we've seen in DC and WPB. And not as a giant president. I also think he's ok that I give mom the experiences I didn't have the time or money to give to him. But damn, we miss him.
With mom's poor health, I didn't want to wait till next year to do this. It cost a ton for me. But we ate well and got sun and saw good-looking men everywhere. What a treat, truly.
I hope we can go to Bradenton next year. But i will be quite ok if I get back to the Ballpark of the Palm Beaches. No doubt. We saw the Mets and Astros. Maybe we will catch the Yankees or Marlins next year.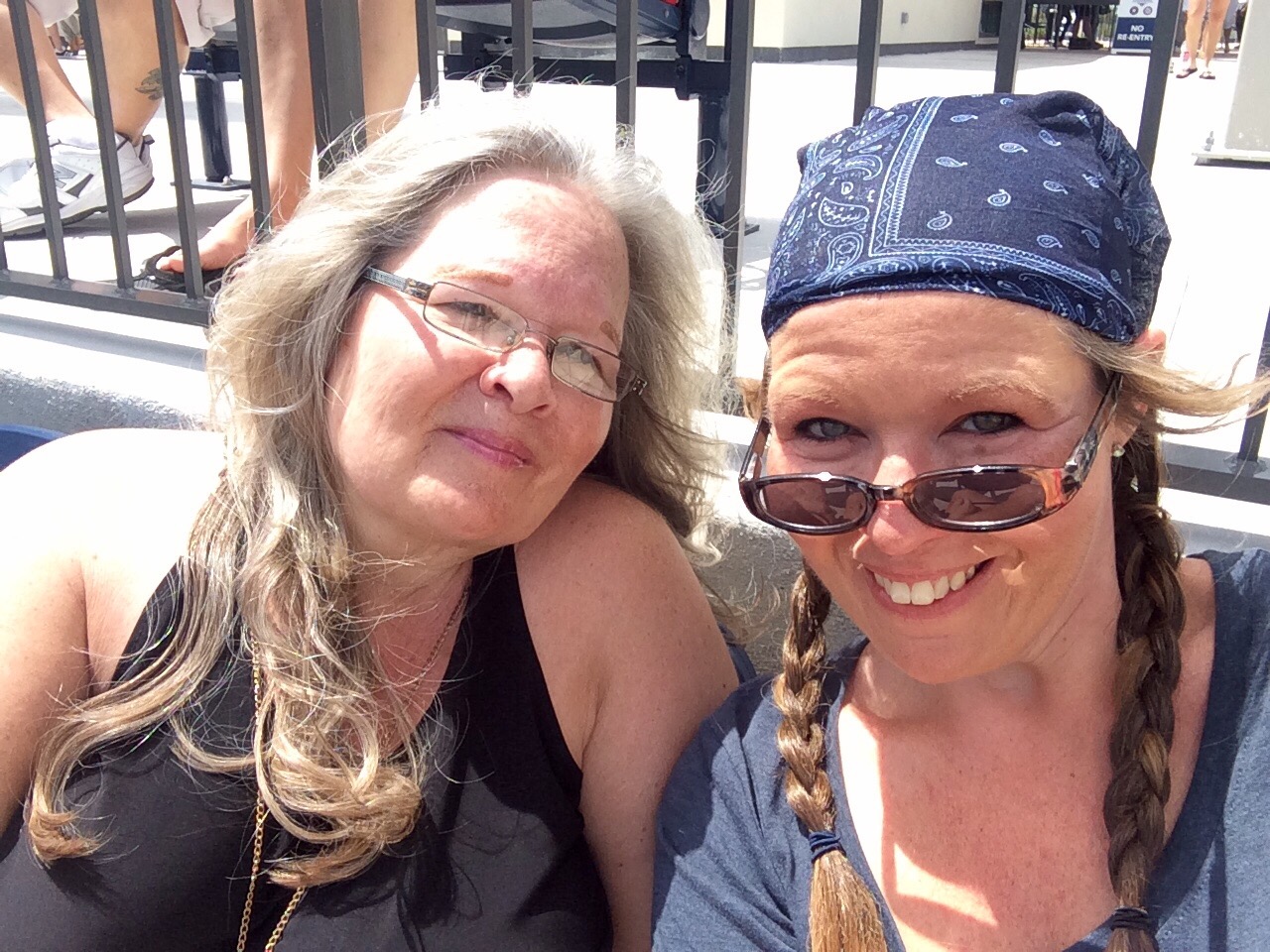 How blessed I am to have the brand-new Nats spring training facility right in my backyard, so I could be part of the spring one.
I am over the moon that I could see Ryan Zimmerman and Bryce Harper and Jason Werth in my last hometown and in my new one too.
The people who work in the park are so nice. Most are from the DMV area. My favorite bartender is taking the AutoTrain home next week and will work the regular season with the Nats.
In any event, it was a good week to be Goddess and a great week to be a Nats fan. I hope I am lucky enough to see the boys of spring again next year. And have plenty of planned and chance meetings with old friends along the way.