Yesterday was one of those days when I saw a bunch of colleague-types checking into Faceypages from Bermuda and Europe and others. Meanwhile I checked in at the grand opening of Wawa in Stuart.
To be fair, my experience was way cheaper. I won't claim it was better and I don't want to hear anyone play down their fun as it being too fast of a trip or not as fun as they made it look. Would rather they just say it was great and sucks to be you.
I remember thinking it was crazy of one of my places to send me to exotic locales. Mostly because it was very hard for me to pull it off financially. Eating one meal a day wasn't fun either once I did get there.
But as the lovely Vitamin D put it into perspective for me, it was gracious of Big D to give up his spot for me. Give up his spot. Those words have echoed in my brain for 11 years. He did it for me. He picked me to represent him and everyone else.
I always took trips like that seriously. From no talking politics (honestly!) to always being "on," even when my work shoes were off.
And for what it's worth, I need to run back to Stuart today. And I will definitely be hitting Wawa again. I like it that much!
I'm going to buy something I forgot. Have been amassing a collection of sugar-skull decorations and cityscapes. Hot pink and black everywhere. For my next house.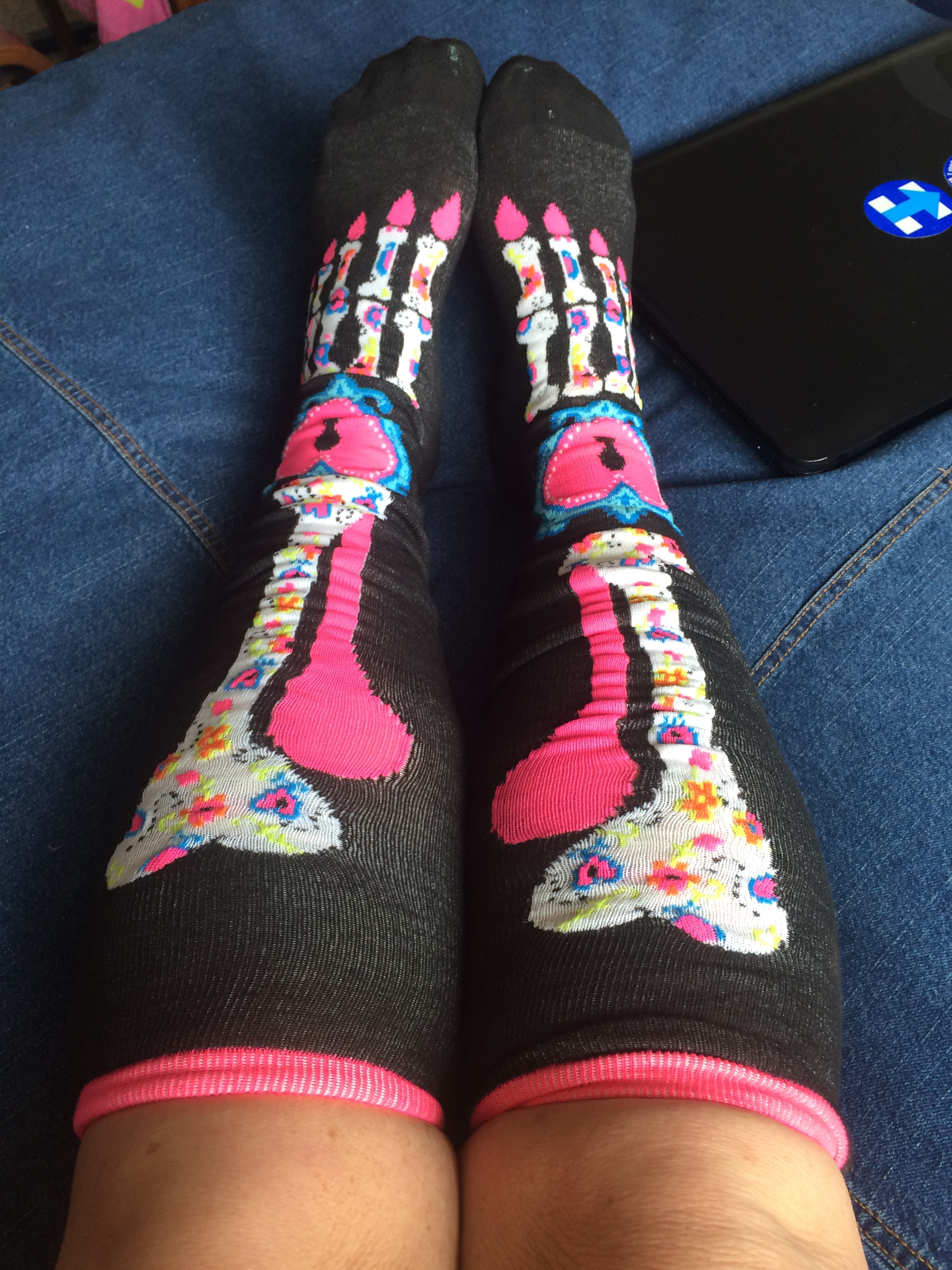 I admit that I am not-nice to Mom sometimes, because I'm always buying HER decorations. Like, every weekend it feels. I always tell her that's my retirement fund. My cardboard box will be festive for every season with things that are her taste. So it's a big deal for me to come up with a new theme for my hope chest.
She said something that disturbed me the other day. She said she hopes she lives to see my next home because it's going to be so well-coordinated.
That wasn't all. She said, "You're really going to fly when I'm gone."
I don't know about that. I mean, maybe. Possibly. I gots to get ME to Europe, that's for sure. Unload the two storage units. Get rid of the clothes that don't fit. Maybe buy some furniture or, better, a new car.
Uncle Tom, I think, was interested in giving us his car. But his daughter is giving it to HER daughter. The one whom he said never looked at him unless her hand was outstretched — looking for money. He worried that I still drive my grandfather's and Mom doesn't have a car anymore because of that.
The power of wills, people. Elaine gets it all.
Funny how my family was poor as fuck, but filled with love. I refused money when my family tried to offer it. I knew they were going without food to make sure I didn't. Of course, they said my assumption was wrong. But it wasn't. I know that now.
Now all Uncle Tom's money will go to his ungrateful offspring. But Mom had his love. Somehow I think she got the better end of the deal, though.
Speaking of someone handing me money ($40 once a month, to be exact, during the 1990s), today would be Gram's 89th birthday. The 17th one in heaven.
I was up most of the night. And doing math in my head. My mom was 42 when her mom died. The same age I am.
I've felt Gram's absence every day. Mom was more of a Daddy's girl and hasn't been the same since we lost him 10 Novembers ago. But I was Gram's favorite. 🙂
So yeah. I don't know why some people get to have great experieces and money and prestige, but not all people. In some cases, I REALLY don't. But I appreciate my little life. In fact, I need to appreciate it more.
I think that realization, and having time to DO it, makes me richer than most …