Good lord, all the Twitter shaming of people who go out! For things! They need! It's appalling.
I go out to feed my kitties. And buy them more food. I don't even have people food.
I'm worried about my Shimmy Shimmy Cocoa Butt. She was having a hard time breathing tonight. She's a 7-pound bowling ball of a babydoll. I was holding her and rocking her and begging her to be there when I come back tomorrow.
I fall in love so easily, I tell you. Stupid Cancer moon.
My Princess Bella finally had a good appetite tonight — I've been worried about her for days, too. And I got a surprise when Magic, Baby Magic, Baby Bernie, Kenya and Garfield not only came out to eat … but to sit in front of my car with me.
Ex-Cocoa and Bella, these cats are named after other cats I've known. Batman. Kadie. Snowball. Cairo. Cow Cat. I didn't get to see any of them tonight.
None have gotten brave enough to be petted. But tonight was the first time all my regulars were within petting distance. That's all I can ask for, with this group.
Bella was even on top of my very clean car. Which is always pretty immaculate inside but I just touched the vacuum at the skeevy place for the last time in a long time. Thank you, coronavirus.
In any event, I have always done lots of hand-washing — long before coronapocalypse told us to scrub for 20 seconds.
There are lots of tricks to doing that. I usually just get through the first two stanzas of "Kyle's* Mom is a Bitch."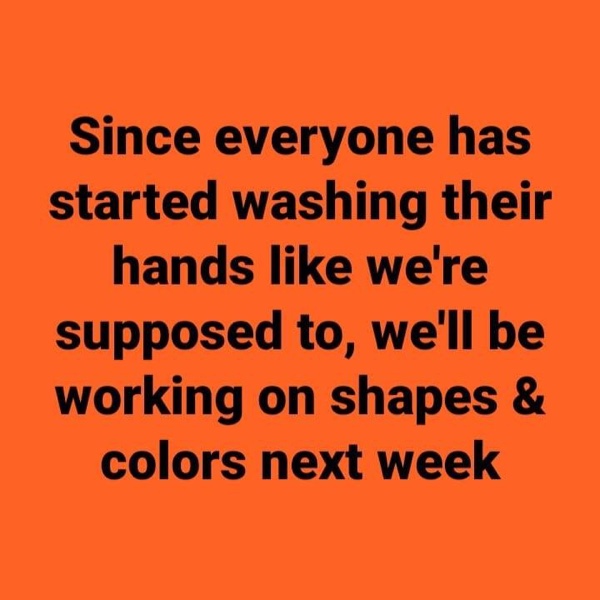 Anyway, no more car washy-washy. Same amount of hand washy-washy. And I couldn't find non-latex gloves so I bought a few boxes of hair dye. Not to use, but, plastic gloves. For punchy-punchy if anyone needs me to knock out the Kyle's* Mom they're quarantined with.
*Not Kyle. I rather like my friend Kyle's mom. And his wife.