It's 4 a.m. And I'm wide awake.
Not that Santa is coming. I gave up on him long after he gave up on me, though.
I bought one gift and it apparently didn't ship before the recipient left town. Good job, small business.
In any event, back to work Friday. No plans to get out of bed tomorrow. So here are some crappy photos.
Ho.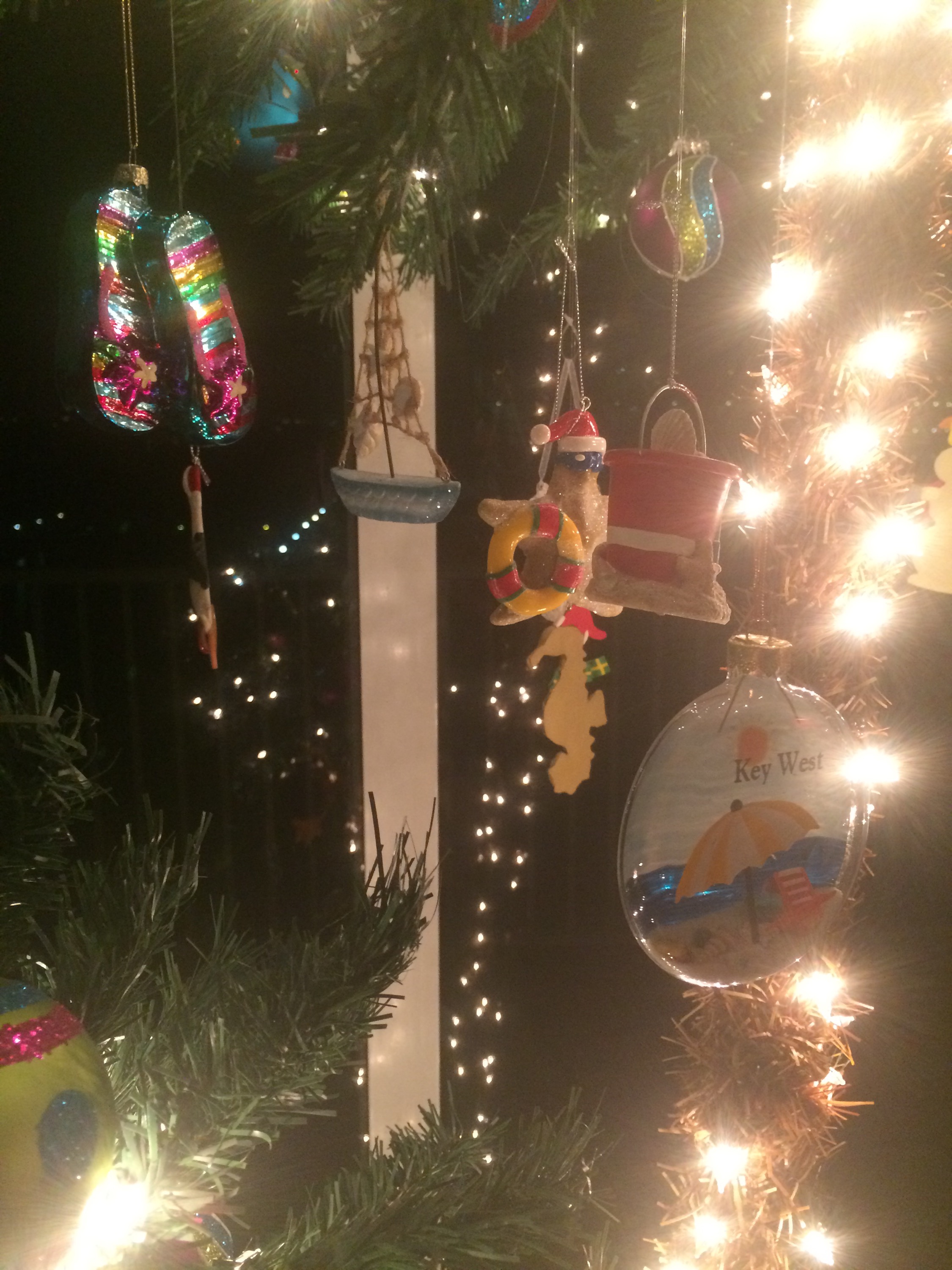 One of my two beachy-themed palm trees. The iPhone doesn't do them justice.
Here's the other.
I have a little reindeer under my tree, too.