So I got to hang with Bill Clinton yesterday.
Omg wow.

I last saw him in 1992 in Market Square in Pittsburgh. Pre-cell phone cameras. Before I voted for him twice.
I've been to Hillary events in D.C. Never got close to her. But that's ok. I voted for her once and I will damn sure do it again. And again.
And how mind-blowing to go to a Hillary event in Palm Beach and be in the third row to watch her husband speak?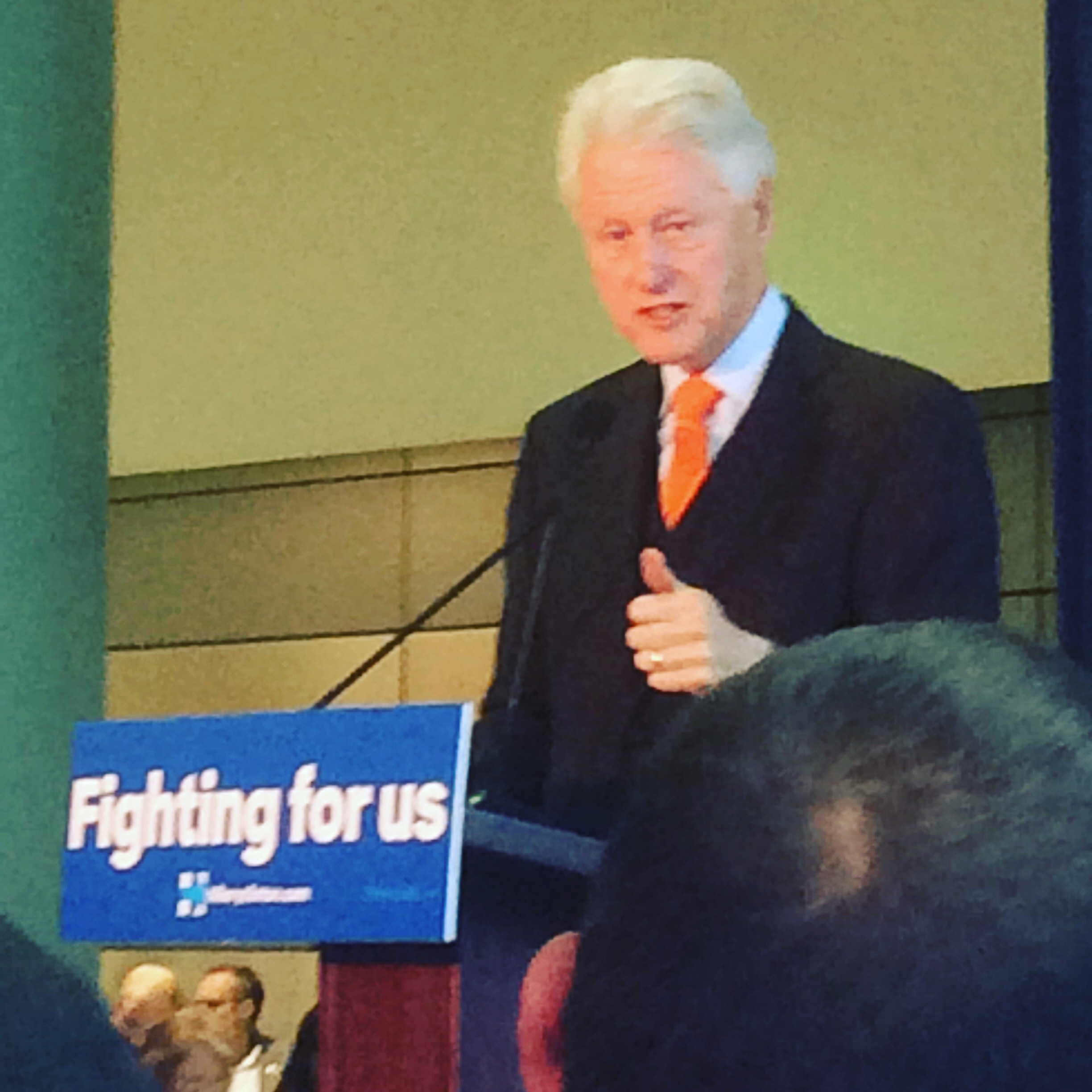 He's still magnetic. Still makes eye contact with absolutely everyone. Still knows how to hit you in the feels — which he did before that phrase was even a thing.
I have a million photos. Which I will share in time. I got a lot of other local politicians too so I want to make a little yearbook entry, if you will.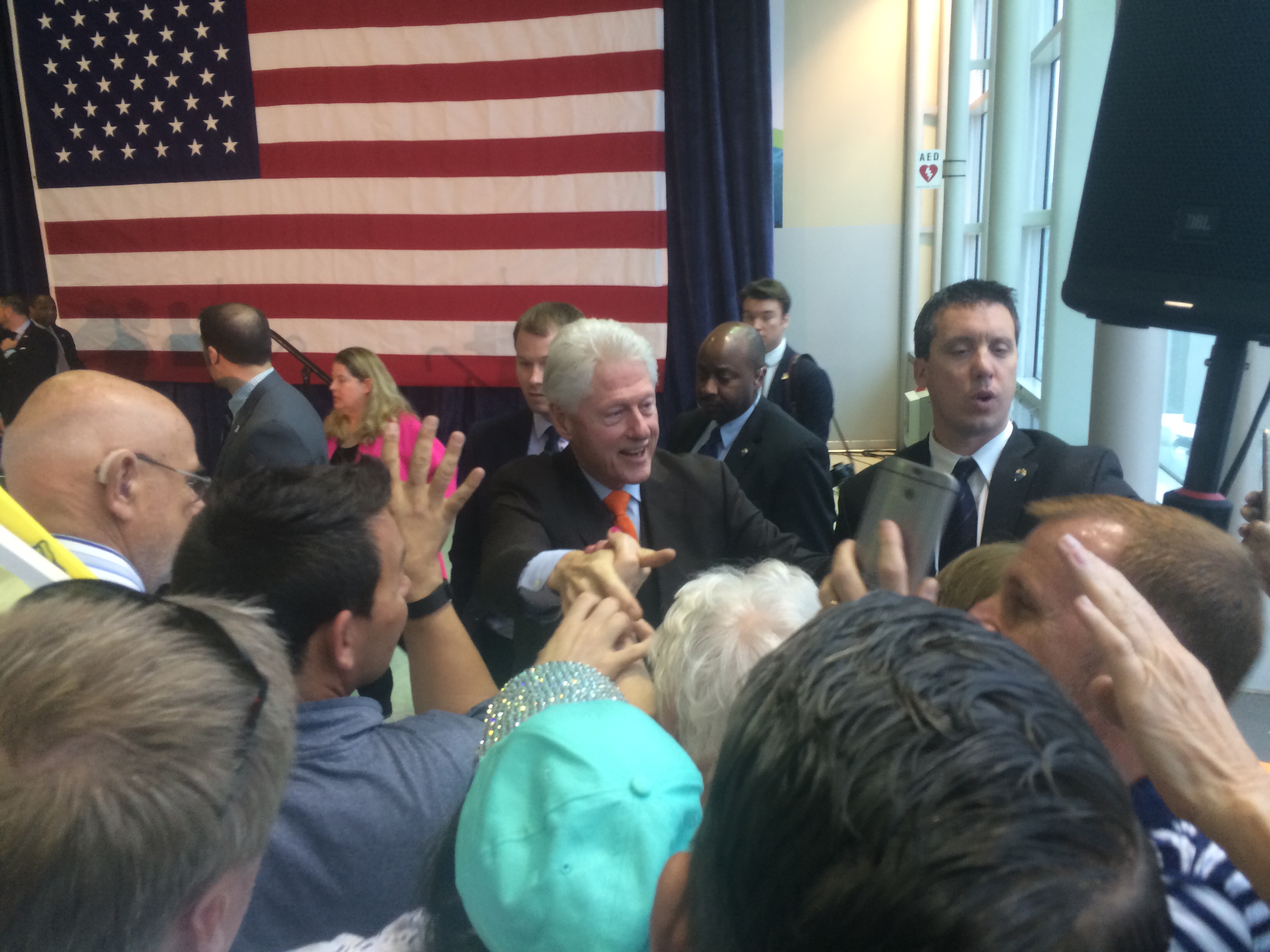 But what I need to write about is this.
I had to police my Facebook comments all day on the few photos I put up.
I made my photos public. So I shouldn't be surprised to get anti-Hillary sentiments from people I've never met or even friended.
I was surprised that more people didn't like my pics of a former U.S. president. Shocked, really.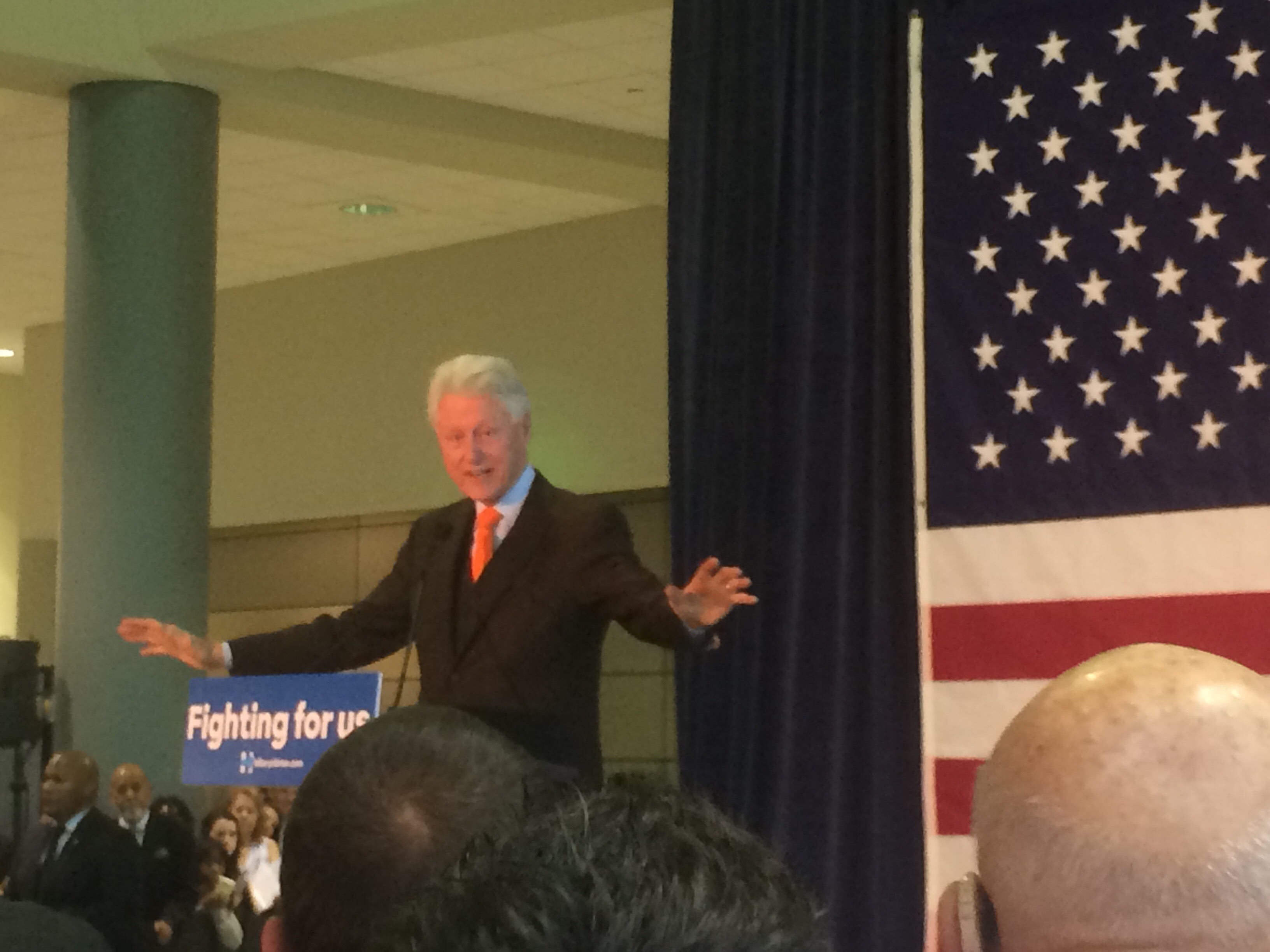 I get that you're not fans of prosperity and the era of the balanced budget. Whatever dudes.
Sadly, I get three times as many likes on a sunset or a picture of a hot dog.
But the tiny handful of comments that were not fabulous and actually critical of not just people I support but the FORMER FIRST FAMILY, PEOPLE … Cheesus.
I ain't the Bushes' biggest fan, true. But I would shake their hands if I could. That would be pretty historic and I'd want to show grace. Because, that's the right (and cool) thing to do.
I mean, politics is my passion. What I do all day is interesting. But damn this is MY Super Bowl.
And if you're going to vote for the political equivalent of the New England Patriots, I'm terribly sorry you haven't reached my enlightenment but kindly don't shit on it.
I got to hang with Bill Clinton, yo. Respect.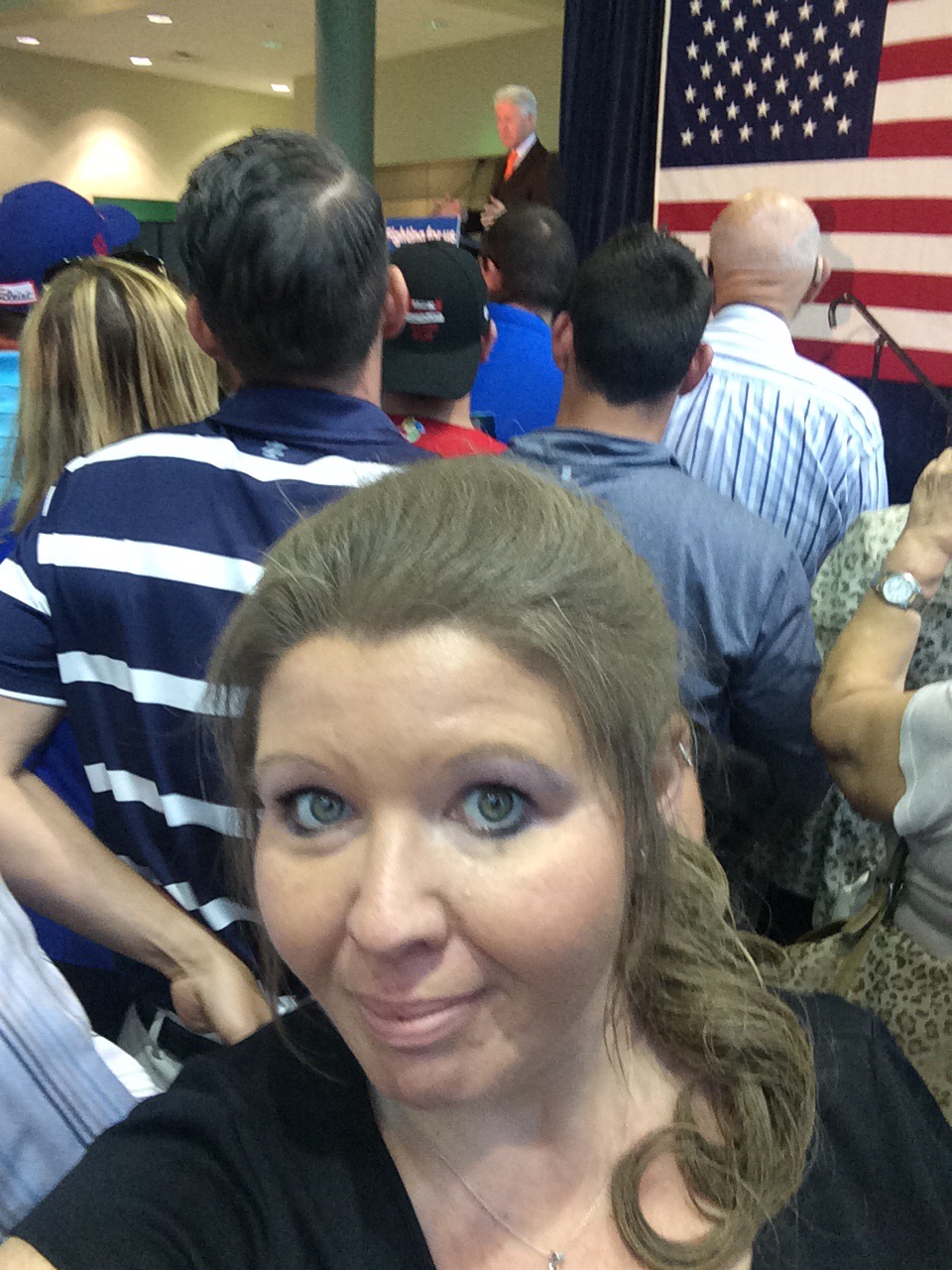 Tired but happy after standing for SIX HOURS. #imwithher